You've amassed a treasure trove of wisdom, knowledge and skills. Wouldn't it be great if you could connect with organizations seeking talented individuals like YOU?

You can and with Silver is Gold, it's easy!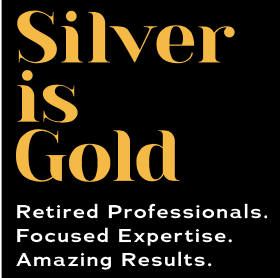 SILVER IS GOLD facilitates talent connections between businesses and organizations in Dayton with immediate needs AND actively-engaged retired professionals who have focused expertise and experience to address these needs.

SILVER IS GOLD talent can be engaged in a number of ways, including:
Short-Term Assignments
Consulting (Project-Based OR Ongoing)
Part-time/Job-Sharing
Mentorship & Coaching
Business Start-up Trusted Advisor
Expert Volunteering (for non-profits)
Imagine a Future Assignment as a Silver Intern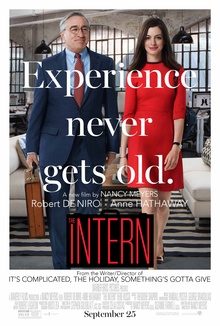 Remember the movie, The Intern? Robert DeNiro plays a 70-year-old widower who becomes a senior intern at an online fashion website where he forms an unlikely alliance with the firm's workaholic CEO, played by Anne Hathaway.
Now imagine if you stepped into a similar Silver Intern role, where you might serve as Trusted Advisor and coach for several individuals and/or departments within a company.

It's possible and we can help you gain consideration for such a role.
Help Us Challenge the Myths of Aging
SILVER IS GOLD is a social enterprise developed by the non-profit Dayton Collaboratory, where Dayton's dreamers and doers gather to move innovative ideas to transformational action. SILVER IS GOLD is supported by the Del Mar/DMH-Dayton, Inc. Fund at The Dayton Foundation, which is committed to challenge myths around aging.
Visit SilverIsGold.org to register and explore how you can help make Dayton a thriving and sustainable age-friendly community, while helping businesses and organizations innovatively address their talent needs.

Questions? Please contact Donna Kastner at hello@silverisgold.org. She's our Del Mar Encore Fellow/Talent Concierge and she's happy to walk you through the registration process (it's FREE) and answer any questions.
PS: Sign up for our monthly newsletter and you'll be invited to a few exclusive VIP roundtable events (in person and virtual), where you can gather with like-minded peers and explore a wealth of future possibilities.